MindMyHouse News 20 May 2012
MindMyHouse turns seven and we're celebrating it with a photo mosaic of our members. We also looking to the future with details of the recent, whilst also looking back at our past growth over the years. Read on.
MindMyHouse turns seven
It's our birthday again! Can you believe it's been seven years since we first posted our first house sitting opportunity? What was it that listing? Let's have a dig into our archive…here it is – a lovely house sit in Northern California, United States, looking after 'Katie Kitty' from early 2005!
And of course, what's a birthday without a picture! We've put together a mosaic portrait of all of our house sitter members whom have uploaded an image of themselves – there's lots of them! See if you can spot yourself. Check it out.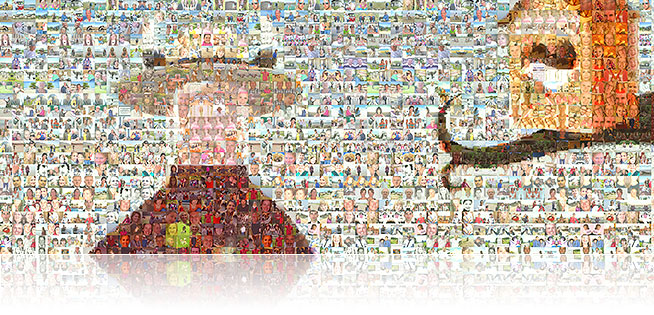 We are growing
While going through our latest stats, we couldn't help but notice the following tidbit – the number of people visiting and using our site is growing. We've put together a nice little graph to show you:
We will of course keep the site growing so as to bring you even more exciting house sitting opportunities. You never know where we might end up!
It's also been a tough job to keep up with all of the many questions and emails that you have been sending us. We will generally prioritise mail that is coming in from members, over mail from non-members. But sometimes, because of demand, our response time is a bit slow so please be patient with us if that happens. We're doing the best we can.
Recent upgrade
Of course, as many of you will be aware, MindMyHouse has just completed a huge upgrade. The team here at MindMyHouse has been busy for over a year to bring you the latest in user improvements and new features. And we are not surprised to see that as a result, the site is getting busier.
The old one (version 1) was a bit, well you know, dusty and those scrollbars were a bit sticky. The new site (affectionately known by us as version 2) has been built from the ground up with lots of love and a sprinkling of webby magic. Featuring a flashy new design and the latest web gizmos.
So, what do you think of it? We'd love to hear your comments on the changes. You can place your vote in our latest poll here: What do you think of our site upgrade?
Design face lift
One of the biggest changes has been a complete redesign of the site, including a re-branding of the MindMyHouse concept, from logo through to emails and the site itself. We have tried to keep parts of the old design that worked well, such as it's simple and friendly feel, it's global focus, it's ease of navigation. Things that we have focused on is improved the layout of the content, as well as providing quick access to important site functions irregardless of where you are in the site. Basically we want to make the site more usable as well as more fun to use.
New features
So, what sort of new features did we pack in to the new site? Check out the following article in our Support area: New features on MindMyHouse which lists the changes.